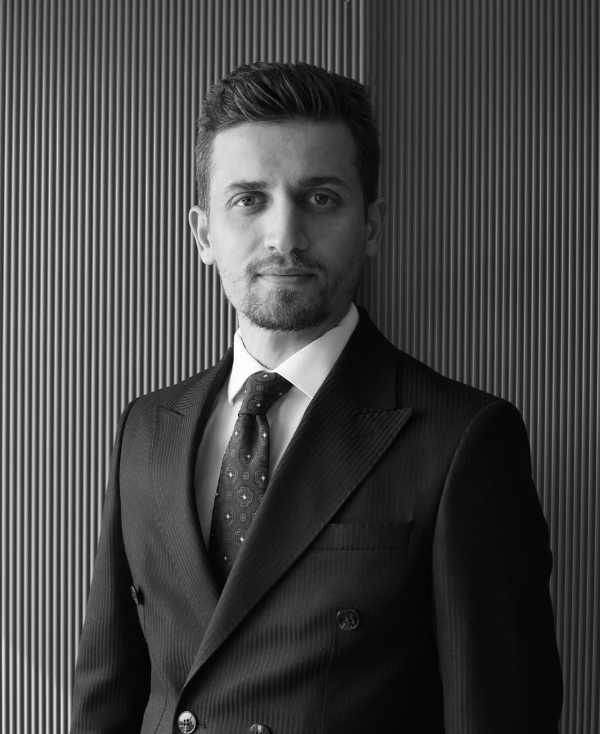 Rıza Güneş
According to Article 12 of the Turkish Citizenship Law No. 5901, foreign investors have been granted an exceptional opportunity to acquire Turkish citizenship. The President of the Republic's decree No. 106 dated 18.09.2018 has reduced the minimum amounts specified in Article 20 of the Regulation.
Previously, a real estate purchase of US $1,000,000 was required to obtain citizenship by investing in real estate. Firstly, with the regulation, an investment of US $250,000 is deemed sufficient. However, the minimum investment amount required for the Citizenship by Investment program is increased from $250,000 to $400,000 for property investment.
Foreigners who want to acquire Turkish citizenship through investment are not required to be residents or have the intention to settle in Turkey. This means that investors can acquire Turkish citizenship while continuing to live and work in their home country.
The process is straightforward and efficient, making it an attractive option for foreign investors looking to expand their business opportunities and gain access to the Turkish market.
Acquiring Turkish citizenship by investment involves four stages:
Realization of the Investment
Investors seeking Turkish citizenship have several options available to them. Foreigners who meet any of the following conditions in accordance with Article 20 of the Regulation on the Application of the Turkish Citizenship Law may acquire Turkish citizenship:
(Option 1) Fixed Capital Investment: Investors who make a fixed capital investment of at least US $500,000.
(Option 2) Investing in Real Estate: Investors who purchase real estate in the amount of at least US $250,000 or conclude a promise of sale agreement by paying this amount in advance and annotate in the land registry records that it should not be sold for three years.
(Option 3) Providing Employment: Investors who create employment for at least 50 people.
(Option 4) Opening a Bank Account: Investors who deposit at least US $500,000 to banks operating in Turkey and commit to keeping it for three years.
(Option 5) Investing in Government Debt Instruments: Investors who purchase Government debt instruments in the amount of at least US $500,000 and commit to keeping them for three years.
(Option 6) Investing in Investment Fund and Venture Capital: Investors who purchase a real estate investment fund share or a venture capital investment fund share in the amount of at least US $500,000 and commit to keeping it for three years can acquire Turkish Citizenship.
Investors can also transition between investment types to complete the minimum investment period required.
Ensuring Eligibility for Investment
Once an investment has been made, it is crucial to obtain certification from the relevant institution to confirm that the eligibility requirements have been met. The identification and conformity procedures are carried out by various government bodies, depending on the type of investment made.
For fixed capital investments, the Ministry of Industry and Technology is responsible for verifying eligibility. In cases where real estate is purchased or a promise of sale agreement is made, the Ministry of Environment and Urbanization takes charge. If the investment is made through employment, the Ministry of Family, Labour and Social Services is responsible. The Banking Regulation and Supervision Agency oversees investments made through bank deposits, while the Ministry of Treasury and Finance handles investments made through government debt instruments.
It's important to note that the relevant institution will not only check the conformity of the investment itself but also the investment process and the documents submitted during the application process. For example, the Ministry of Environment and Urbanization will verify and determine the conformity of the procedure for purchasing real estate and paying the cost of real estate while checking the valuation report of the property. Any procedural deficiencies in the procurement process may lead to the inability to apply for citizenship.
In summary, obtaining eligibility for investment requires careful attention to detail and adherence to the specific procedures outlined by the relevant government bodies. By following these guidelines, investors can ensure that their investments meet the necessary requirements and avoid any potential issues down the line.
Acquiring a Residence Permit
If you're an investor seeking to become a citizen of Turkey through an exceptional route, you must apply under the Law on Foreigners and International Protection 31/1-j and obtain a residence permit. To ensure a smooth application process, it's important to note that your passport or any alternative documents must be valid for at least 60 days longer than the requested residence permit period.
Turkish Citizenship Application
Once you've obtained the certificate of conformity and completed the residence permit application process, you can submit the necessary documents for citizenship application to the relevant institution. In Istanbul and Ankara, applications are made to the special offices of the Migration Administration, while in other provinces, they are submitted to the Provincial Directorate of Civil Registration and Citizenship Affairs.
If there are no issues that could pose a threat to national security or public order, the file will be submitted to the President of the Republic for approval and signature. Upon the President's decree, Turkish citizenship will be granted.
By streamlining the investment process and providing clear guidelines, Turkey offers a straightforward path to citizenship for investors. This opportunity provides foreign investors with a chance to invest in Turkey and become a part of its vibrant culture and economy. With the reduced minimum investment amounts, it is now easier than ever to acquire Turkish citizenship through investment.
References
Turkish Citizenship Law No. 5901
Regulation on the Implementation of the Turkish Citizenship Law
Foreigners and International Protection Law No. 6458